We have found our coffee soulmate, and it's Fosko Coffee Barre. They're located on Palafox in Downtown Pensacola right next to so many of our go to places, and, I mean, just look at it! I'd probably love them even if the coffee wasn't spectacular just because it's beautiful, but just to make it all better, the coffee is also spectacular. Do you see that copper espresso machine?!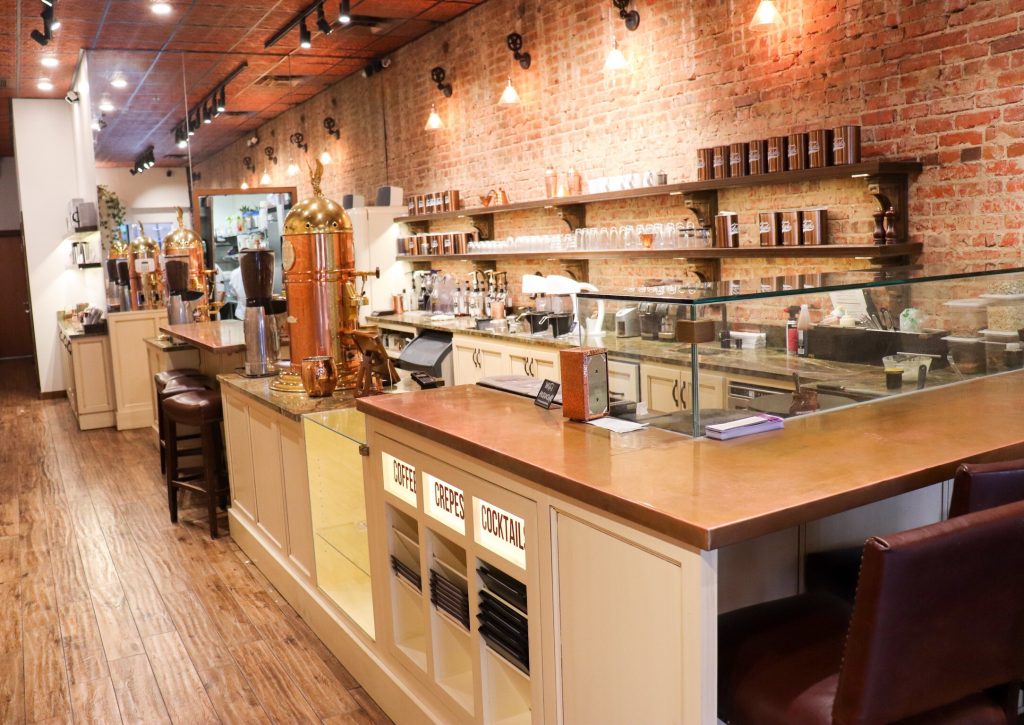 I went with a Honey Latte, John got a Nitro Cold Brew, and we ordered a chocolate crepe to split, and we spent less than $15. We had friends with us, and they got a few coffees as well as a Nutella crepe for their crew to split. I loved my latte! It had a distinct honey flavor, but it wasn't overwhelmingly sweet. John said that his Nitro Cold Brew was one of the best he's ever had, and he's had a ton of them.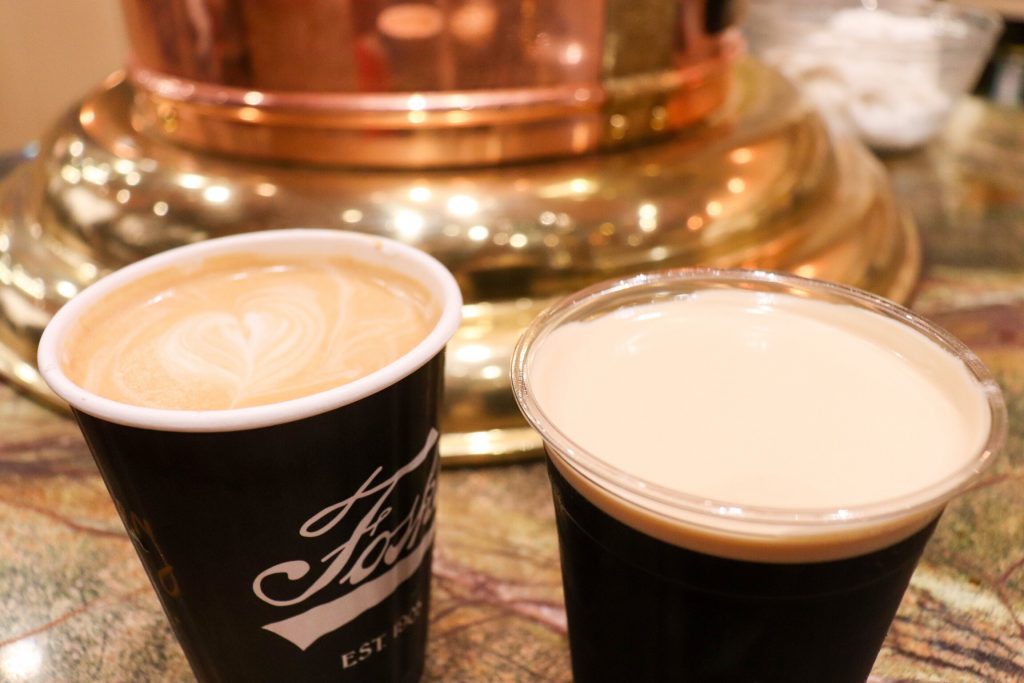 So about these crepes…I'm obsessed with them! They have a long list of sweet and savory crepe options, but we just had a huge meal at The Tin Cow so we went with simple and sweet. I didn't try the Nutella, so I can only speak for the chocolate crepe, but this was the best crepe I've ever had. I'm not sure what's in their whipped cream, but it's magical!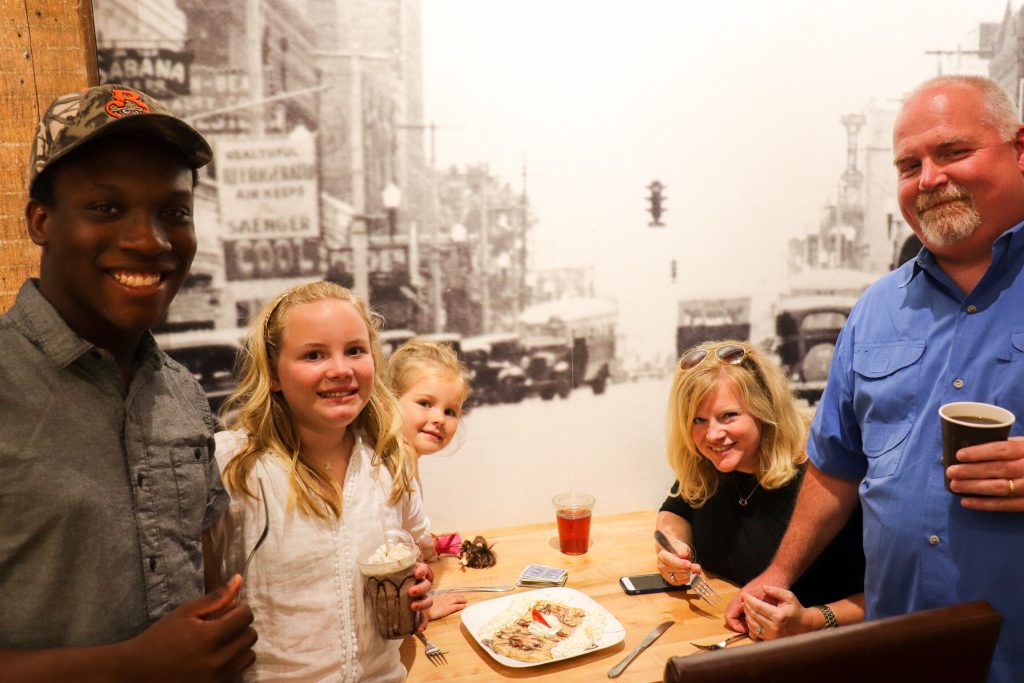 On top of everything else, they have cozy little seating spaces with board games, and it's a great place to sit and stay for a little while with friends. Overall, this was an incredible place, and this just might become our standing end of the night stop after dinner downtown. Or, you know, our just because stop all of the time.